Welcome to Macleans Primary School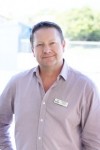 On behalf of the Macleans Primary School Board of Trustees, staff and students, I extend a very warm welcome to you and your family to Macleans Primary School.
Macleans Primary is a dynamic and forward thinking school that places students at the heart of all we do. Catering for students from year 0-6, Macleans Primary is a school of approximately 500 students. Set in the heart of East Auckland,  we enjoy belonging to the wider Bucklands Beach and Howick Community and enjoy active parent involvement in our school in a variety of areas.
Our Macleans Primary localised Curriculum is framed by the New Zealand Curriculum and linked to current research around what initiatives have the largest positive impact on student progress and achievement. We believe all students are active participants in their learning and should have all the necessary information about their progress and achievement to assist them in their learning. We expect all our students to be the central figure in their learning and to work hard towards achieving their learning and extra-curricula goals. Macleans Primary is proud of it's strong home-school partnership and we endeavour to involve you, the parent, in all facets of your child's education at Macleans Primary.
Our leadership team work collaboratively with all teachers to best meet the educational and pastoral needs of every learner in our school. We have a focus on quality literacy and numeracy programmes in all classrooms and and we encourage an active and engaging authentic curriculum that encourages personal excellence in all learning areas.
Our staff and students live our school mission statement of 'Together The Best We Can Be'. The Macleans Primary Values emphasise 'learning to live together', 'learning to learn' and 'learning to be'. We live and work by the Values in all aspects of school life. Macleans Primary School is an inclusive, caring school where staff, parents and students all work together to develop our future citizens and leaders. 
Matthew Cooke
Principal